Land Clearing has been at the core of our business for over 70 Years. Whether working on a commercial site, agricultural site, private farm, or residence, we work closely with our customers to ensure each project is completed in the most efficient way and with the least amount of impact to the environment.
We bring our knowledge of drainage and erosion to make sure that when the project is done it is going to stay there, and we are selective in how we work to make sure that desired trees are not disturbed during the clearing process, and we avoid the old methods of rip and tear work that can do irreparable harm to your land.
We have equipment and operators ready to tackle any challenge no matter how small or large, including traditional machinery such as dozers, excavators, graders, (and more) as well as the C600 Forestry Mulcher – a powerful machine that offers impressive results in a fraction of the time.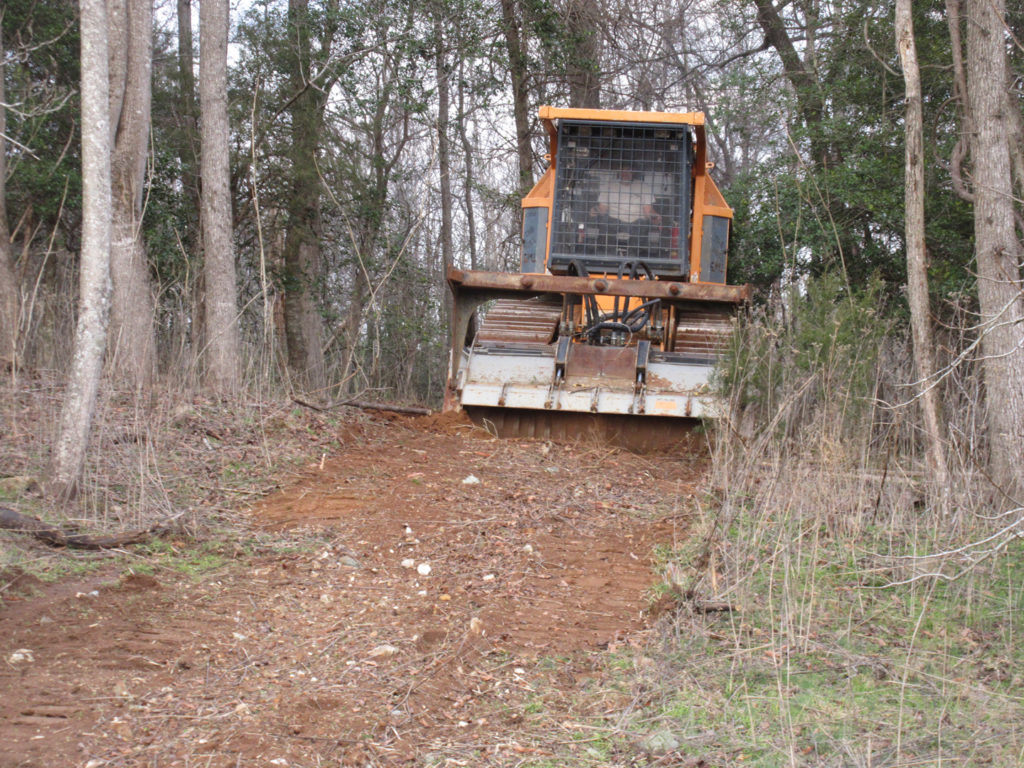 What is a Forestry Mulcher?
Forestry mulching machines are tracked vehicles with rotor heads capable of clearing land of unwanted trees and brush with limited disturbance to soils or desirable vegetation. Mulched materials can be used in place to act as an erosion barrier or worked back into the topsoil for planting.
Forestry mulching is great way to revive your land, clean up logging operations, open up views, create trails, prepare a site for building, and manage invasive species that thrive in our climate.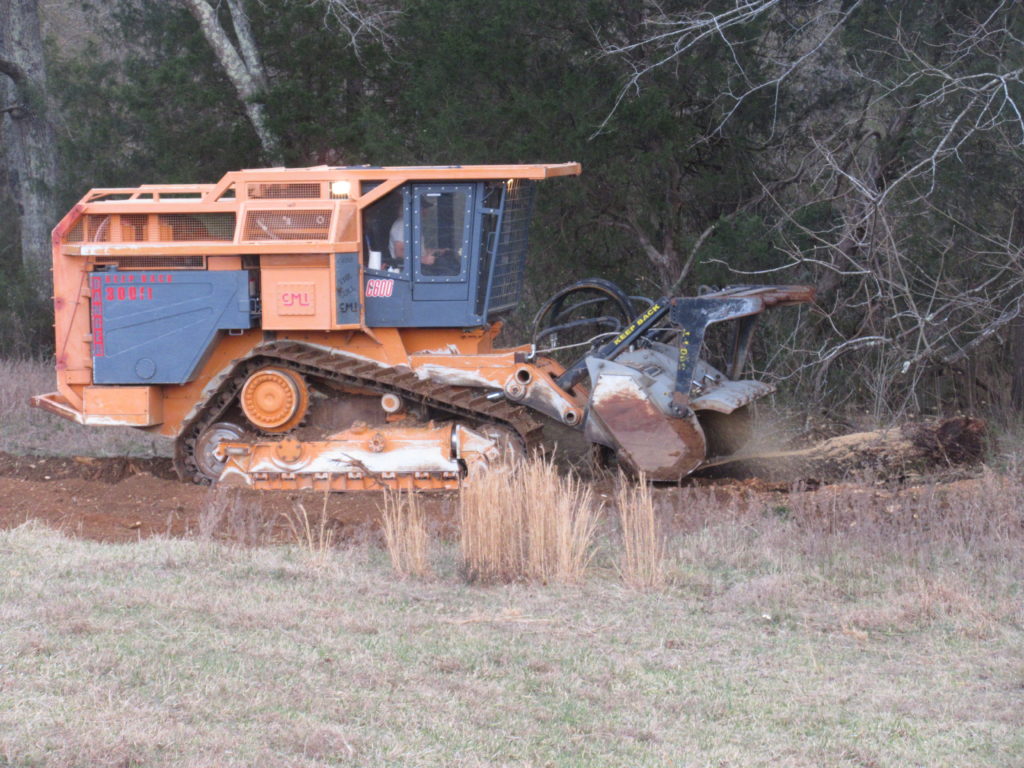 Advantages of Forestry Mulching:
Forestry mulching reduces the risk of erosion and helps to improve soil quality. Mulching the vegetation leaves the soil structure intact and nutrients are incorporated back into the soil through decomposition.
Forestry mulching reduces carbon emissions in two ways. First it reduces many steps involved in traditional land clearing thus reducing the need for multiple machines, and the need for burning.
Forestry mulching can give you access areas hard to reach using traditional methods. Mulching machines have the ability to operate on steep slopes and in small or tight areas, in poor ground conditions, and in wet or snowy weather.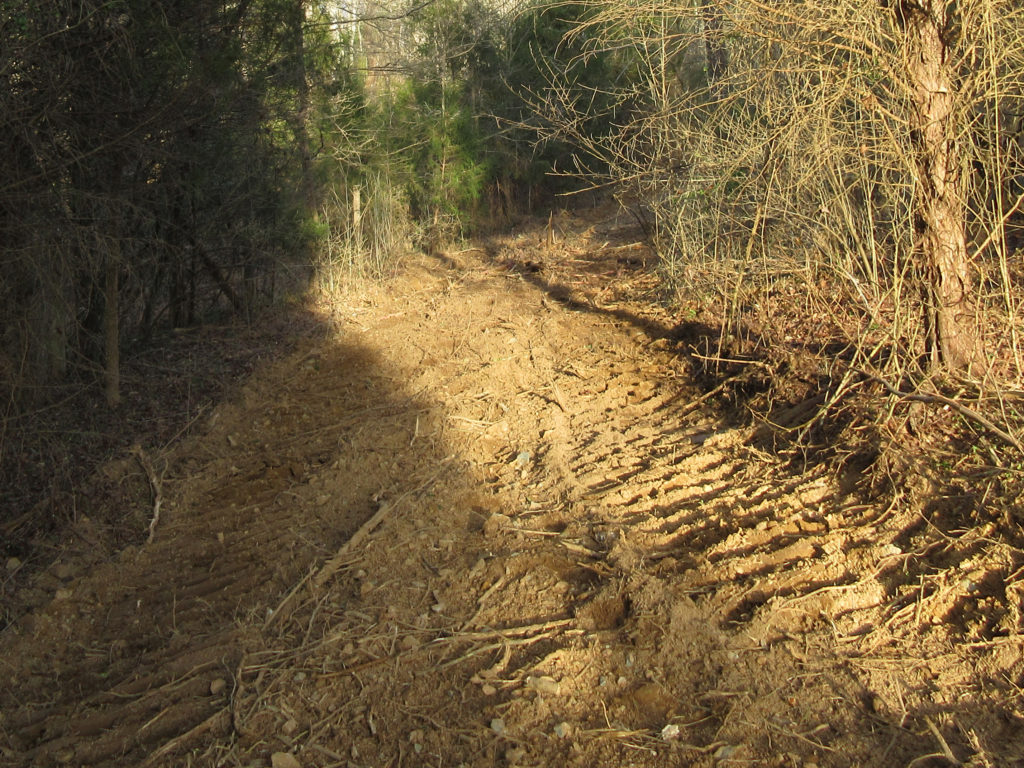 Video Coming Soon!